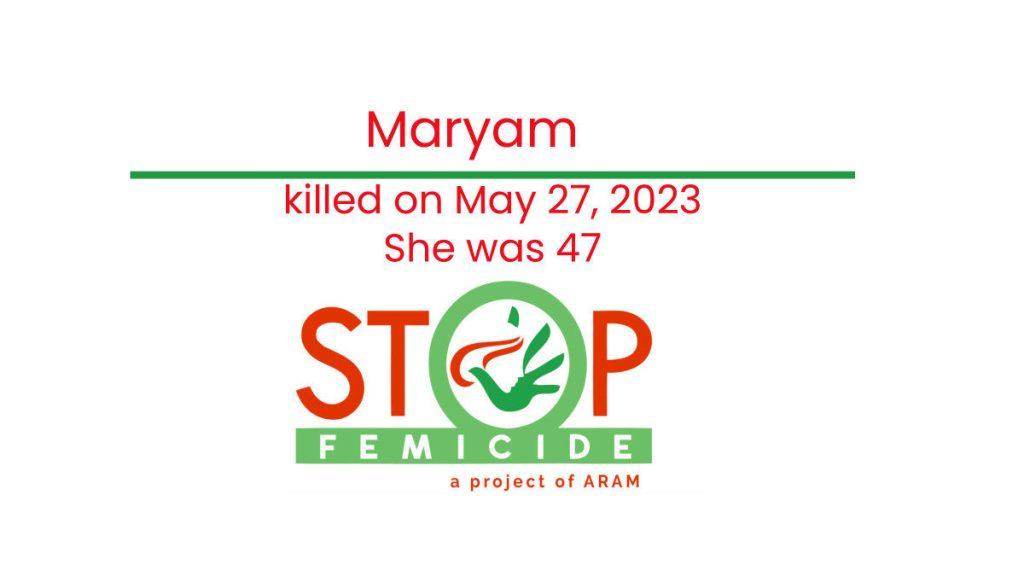 Femicide in Mashhad: Husband Stabs Wife to Death Following Family Dispute
Maryam
age: 47
stabbed to death: May 27, 2023
Residence: Mashhad, Razavi Khorasan
Children: 2
Perpetrator: husband Ali (age 52)
On May 27, a tragic incident of femicide unfolded in the city of Mashhad. Maryam, a 47-year-old woman, was brutally stabbed to death by her 52-year-old husband, Ali, following a heated family dispute.
Upon Ali's return from a business trip, his wife Maryam and their children confronted him with allegations of entering into a second marriage. The family had received information from a relative suggesting that Ali had remarried and had left for Urmia with his new wife.
In response to the accusations, Ali vehemently denied being married to another woman. However, the confrontation escalated rapidly, resulting in a violent outburst within the confines of their own kitchen. During the altercation, Ali seized a large knife and stabbed Maryam in the throat in front of his children, causing her to collapse to the floor, bleeding profusely.
Emergency services were immediately summoned to the scene, and Maryam was swiftly transported to the hospital for urgent medical attention. Despite the best efforts of the medical team, their attempts to resuscitate her proved unsuccessful, and she tragically succumbed to her injuries as a result of the vicious knife attack.
Local law enforcement promptly launched an investigation into the incident, leading to the arrest of Ali on charges of intentional homicide. The authorities will continue their efforts to ascertain the full details surrounding this devastating act of violence.
The case serves as a distressing reminder of the prevalent issue of femicide, highlighting the urgent need for increased awareness, education, and preventive measures to protect the lives of women in Iran.