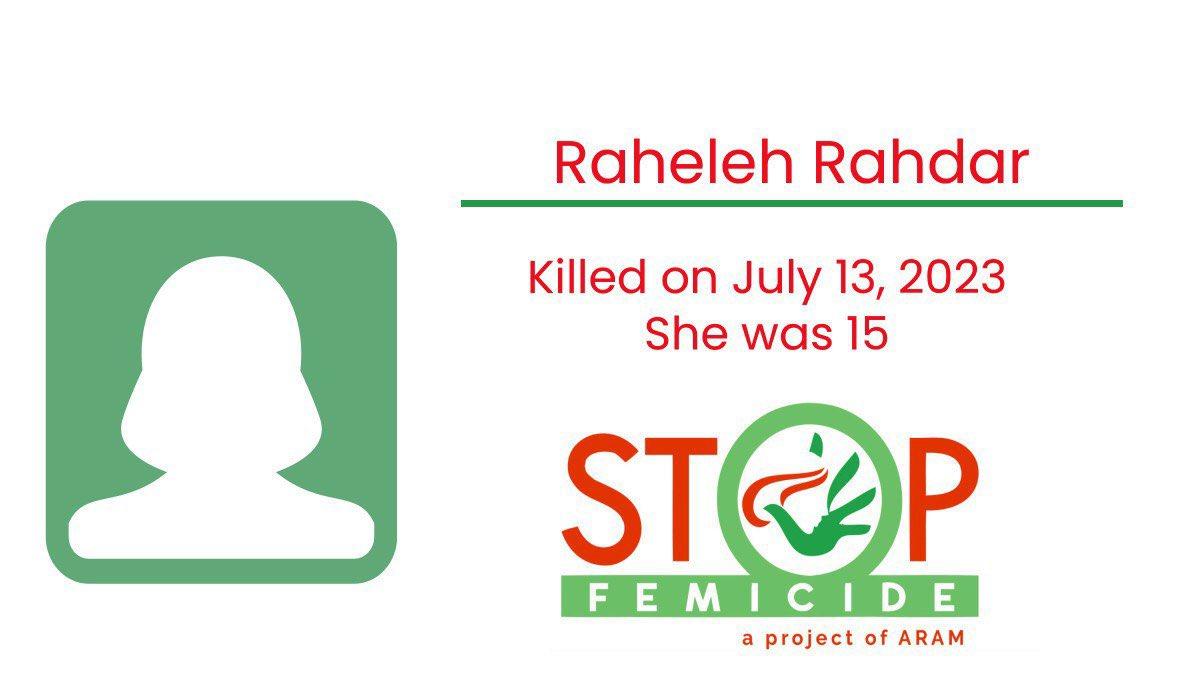 Honor Killing Claims the Life of a 15-Year-Old Child Bride in Khoy
Raheleh Rahdar
Age: 15
suffocated: July 13, 2023
Residence: Razi, Khoy County, West Azerbaijan
Origin: Iran
Children: None
Perpetrators: Her parents
Excuse: 'Honor'
In the village of Razi, Khoy County, a tragic event unfolded approximately eight months ago. Raheleh Rahdar, who was just 14 years old at the time, was coerced by her parents into marrying a man nearly 12 years older.
Around July 10, Raheleh's husband accused her of being involved in a relationship with another person. This accusation became the catalyst for a series of events that ultimately led to her death.
Upon returning to her parents' home, Raheleh fell victim to their rage. On Thursday, July 13, her parents ended her life by suffocating her with a scarf.
Initially, they attempted to conceal their crime by spreading a fabricated story of suicide. However, their deception unraveled during subsequent police interrogations, where they confessed to their heinous act.
The story of Raheleh Rahdar paints a chilling picture of the harsh reality of honor killings and the plight of child brides. Her premature death stands as a somber reminder of the pressing need to raise awareness, prevent such atrocities, and ensure justice for the victims of honor-based violence.