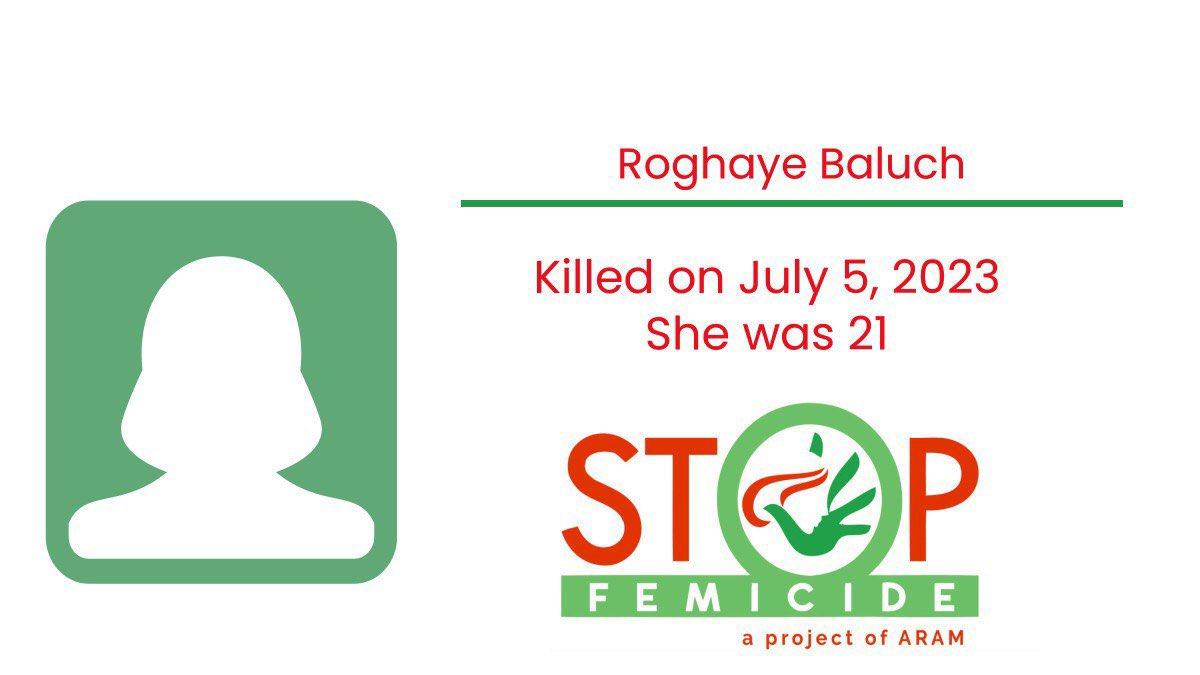 Roqaye Baloch (21) and her uncle were shot and killed in Geh (Nikshahr)
Roghaye Baluch
Age: 21
Shot to Death: July 5, 2023
Residence: Javoshir, Lashar district, Sistan-Balochistan
Origin: Iran
Children: None
Perpetrator: Husband M.B.
Excuse: dispute about divorce
According to the Baloch Activists Campaign, Roghaye Baluch was tragically murdered by her husband on July 5, 2023, in the village of Naghan, a suburb of the city of Nikshahr. A well-informed source reported to the campaign reporter: "Roghaye was constantly subjected to abuse, threats, and beatings by her husband."
Roghaye had planned to return to her father's house and had called him to come to her. Her two uncles and a cousin also accompanied him to pick her up. An argument started with Roghaye's husband in Naghan. As they were getting into their car, they were shot at with a Kalashnikov rifle. Roghaye and her uncle Heidar were killed instantly, while Ibrahim and another uncle sustained injuries to their hands and legs.
Police arrested the perpetrator, referred to in the media as "M.B.".