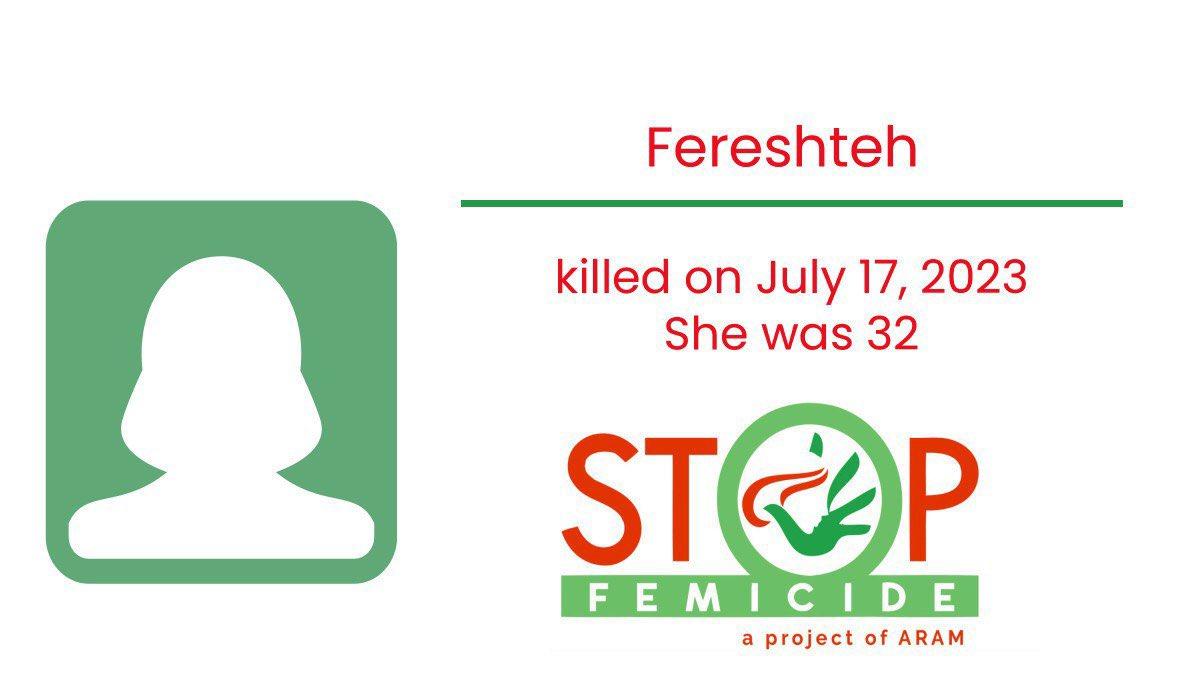 Femicide in Ahvaz: Woman murdered by her father due to her divorce
Fereshteh
Age: 32
stabbed to death: July 17, 2023
Location: Ahvaz, Khuzestan
Origin: Iran
Children: 2
Perpetrator: Father (58)
Excuse: 'Honor'
Forced into an unwanted marriage at 15, Fereshteh's life was marked by adversity. After 15 years of marriage, she sought a divorce, taking refuge with her father temporarily.
On the morning of July 17, 2023, driven by her divorce from her husband, Fereshteh's father took her life, inflicting fatal knife wounds. The femicide occurred in the garden of his home in Ahvaz, Khuzestan.
Leaving behind two children, Fereshteh's life was cut short. The perpetrator is unlikely to face severe consequences, as similar cases have seen fathers released on bail within months by the Iranian regime, all in the name of 'honor'.