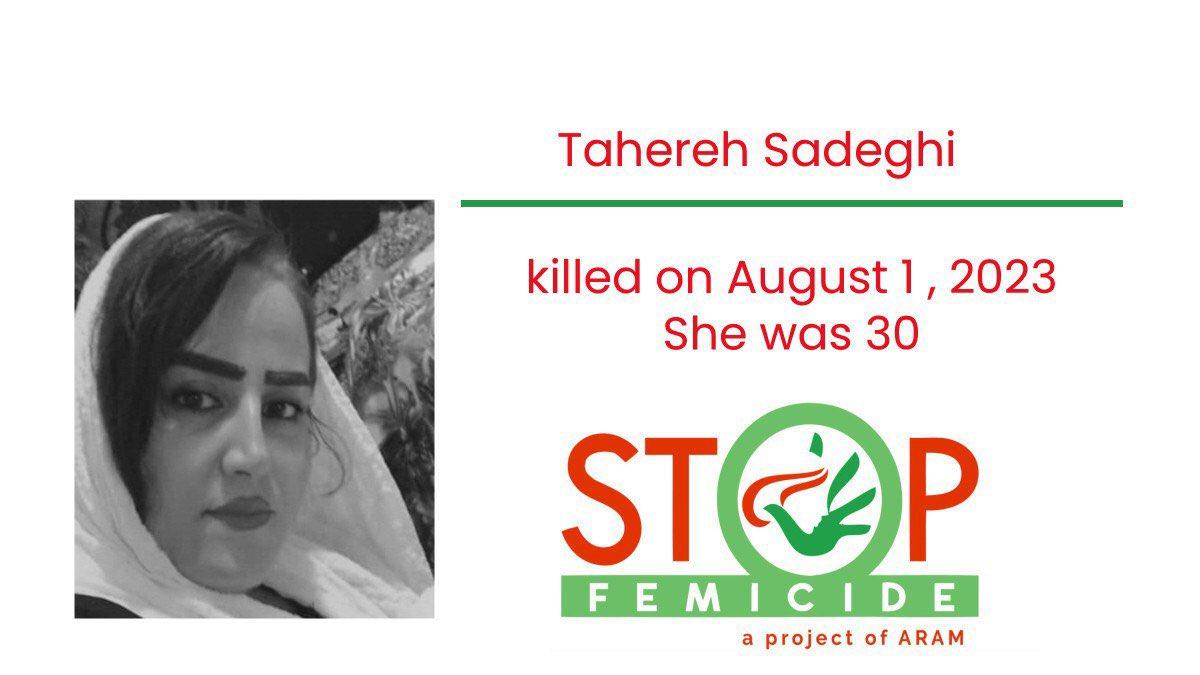 Femicide in Ilam: Woman killed by her husband
Tahereh Sadeghi
Age: 30
murdered: August 1, 2023
Residence: Malekshahi, Ilam
Origin: Iran
Children: unknown
Perpetrator: husband
Excuse: dispute
Tahereh Sadeghi, a 30-year-old woman from the city of Malekshahi in the Ilam province, has died under suspicious circumstances. Her body was found with a scarf tied around her neck and she had visible bruises on her neck and shoulder.
According to a report from the Human Rights Organization Hengaw, Tahereh's husband informed her parents over the phone that their daughter had committed suicide by taking pills, and that he had discovered her lifeless body at home.
Tahereh had been involved in conflicts with her husband and his family before, even suffering from abuse at their hands. Tahereh's family has not yet filed an official complaint against their daughter's husband.