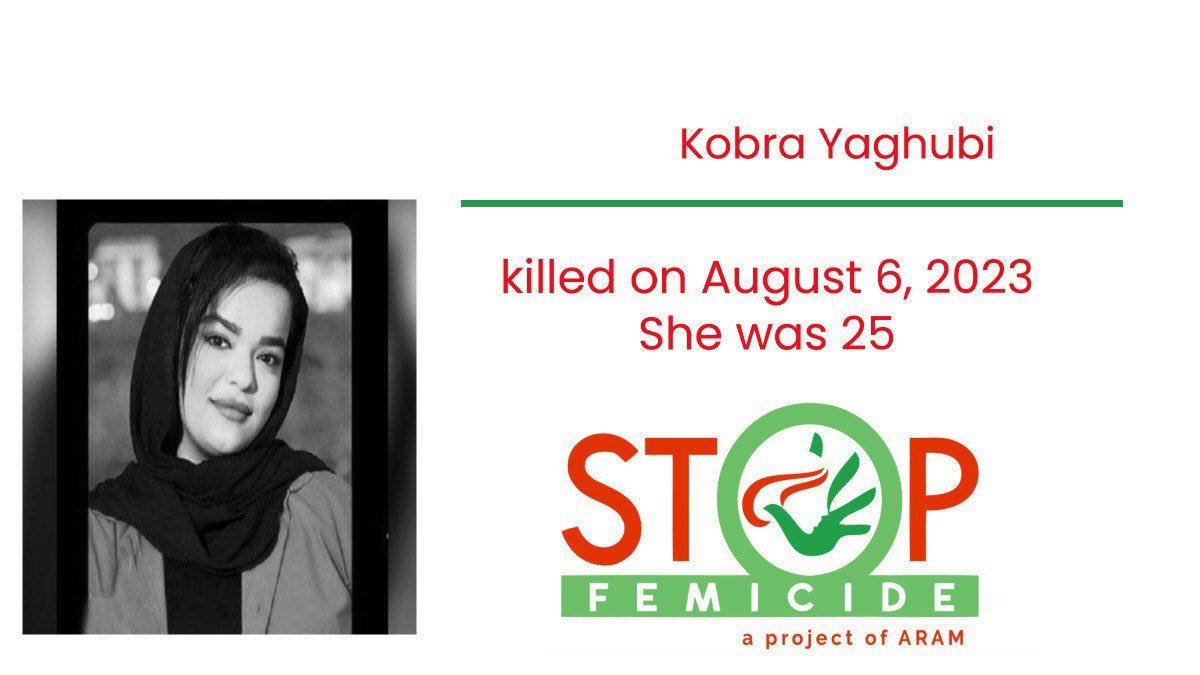 Femicide in Nowshahr: 25-Year-Old Kobra Yaghubi Murdered Due to 'Honor'
Kobra Yaghubi
Age: 25
stabbed: August 6, 2023
Residence: Chelander, Nowshahr, Mazandaran province
Origin: Iran
Children: 1
Perpetrator: husband
Excuse: 'honor'
According to Rokna, Kobra Yaghubi, a 25-year-old woman and mother of a six-year-old child, who resided in the village of Chelander near Nowshahr, was murdered by her husband in what is believed to be an 'honor' killing.
On Tuesday, August 1, Kobra's husband forcefully entered her father's home and stabbed her multiple times. Kobra's husband, who has a severe drug addiction, fled the scene after inflicting 12 deep stab wounds to her hip, abdomen, and back.
Despite undergoing several surgical procedures after being admitted to the hospital, Kobra succumbed to her injuries on the night of Monday, August 6.