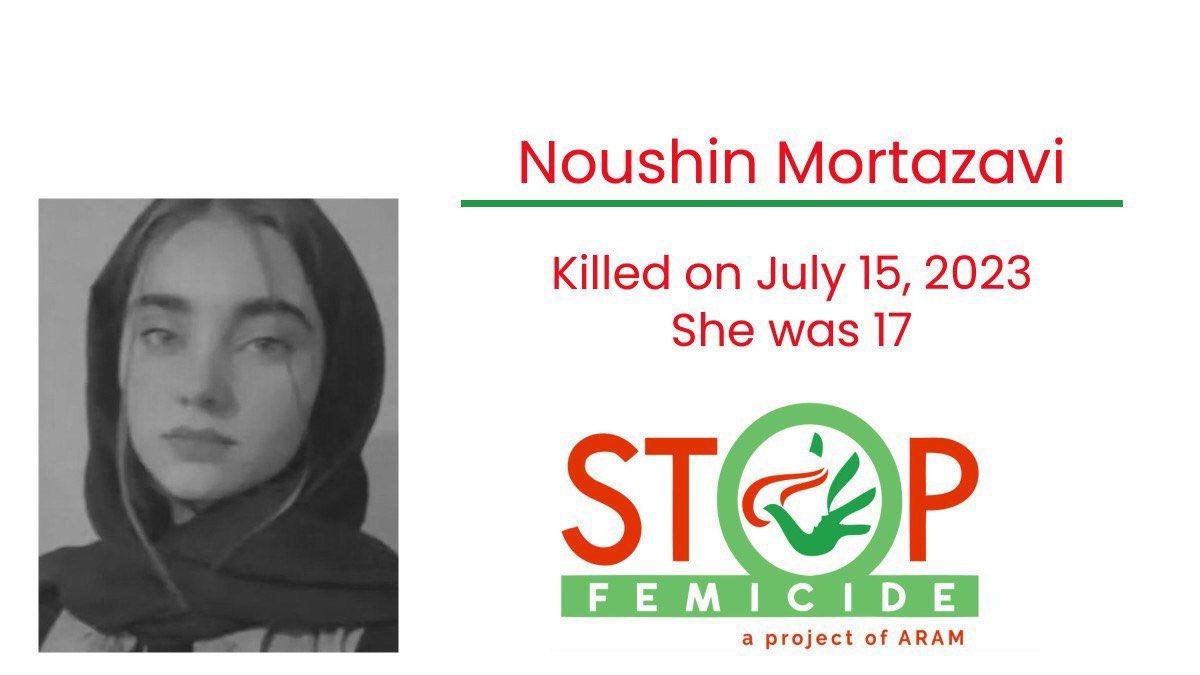 Femicide in Qaemiyeh: 17-Year-Old Noushin Mortazavi Killed by Uncle
Noushin Mortazavi/Nazanin
Age: 17
suffocated: July 15, 2023
Residence: Qaemiyeh, Fars
Origin: Iran
Children: None
Perpetrator: Uncle
Excuse: family dispute
In a tragic incident in Qaemiyeh, Fars province, western Iran, 17-year-old Noushin Mortazavi, also known as Nazanin, was brutally murdered by her 41-year-old uncle on July 15, 2023. The perpetrator, a military man, suffocated Noushin and mutilated her face in an attempt to hinder identification. Subsequently, he buried her in the Qaemiyeh area.
The precise motive behind this heinous act remains unknown. Speculation suggests that a family dispute may have played a role. Law enforcement promptly arrested the uncle in connection with the crime.
Described as a young woman with aspirations of becoming a doctor, Nazanin's life was tragically cut short.