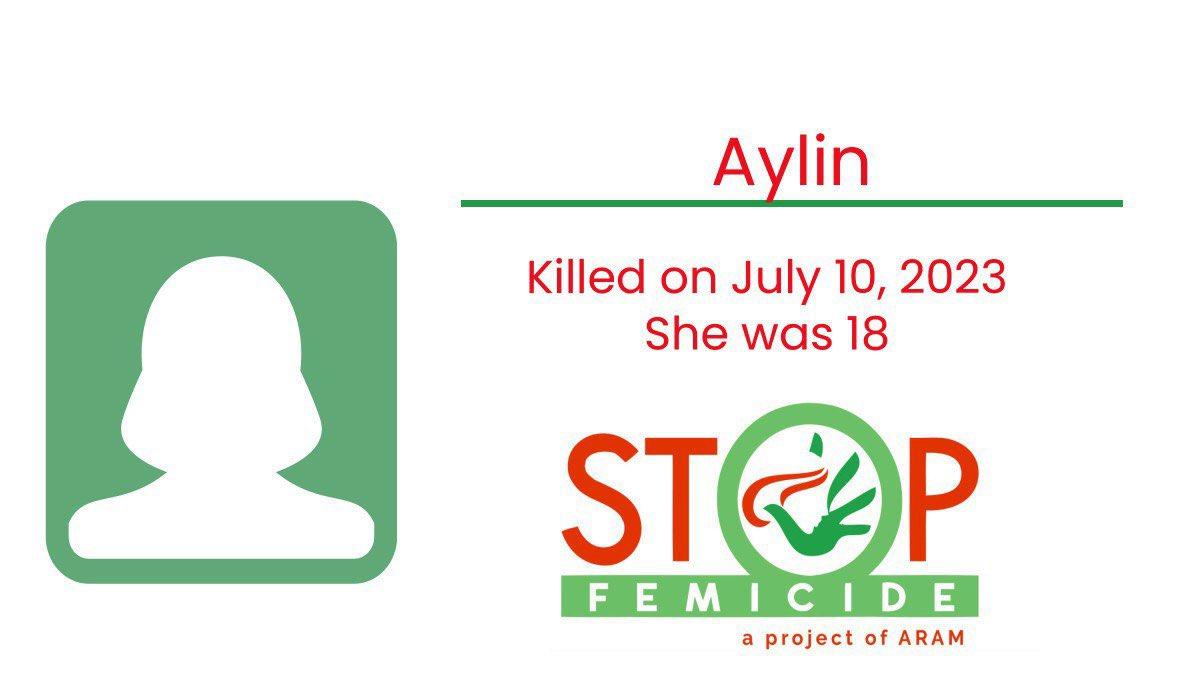 Femicide in Tehran: 18-year-old Aylin stabbed to death
Aylin
Age: 18
stabbed to death: July 10, 2023
Residence: Tehran
Origin: Iran
Children: None
Perpetrators: probably hitmen commissioned by Aylin's ex-boyfriend
Excuse: revenge
On Monday, July 10, 18-year-old Aylin was murdered in Tehran. Aylin was in a store with her former boyfriend, Omid, when she was attacked with knives by two men. Aylin died at the scene and Omid was taken to the hospital with serious injuries. Omid's hand could not be saved by surgery.
According to the investigation, Aylin and Omid were chased by two unknown motorcyclists a few minutes before the femicide. Omid stated that Aylin had told him about her ex-boyfriend who held a grudge against her and threatened her. Omid suspects that Aylin's ex-boyfriend hired these two bikers.
The perpetrators have not yet been arrested.