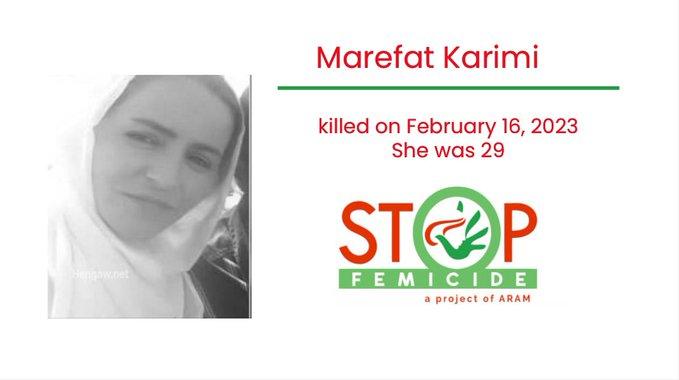 Marefat Karimi
Age at death: 29 years
Strangled: February 16, 2023
Residence: Salmas, Urmia (West Azerbaijan)
Origin: Iran
Children: five-year-old child
Perpetrator: her husband Jafar Khishkar
Excuse: She objected to his plans for a second marriage
On Thursday, February 16, 2023, Marefat Karimi, 29, from Salmas and living in Urmia, was severely beaten and killed by her husband, Jafar Khishkar. Marefat objected to his decision to marry a second wife, and as a result, he severely beat and strangled her.
A medical examiner would later determine that the Marefat Karimi died as a result of the severe injuries she sustained during the beatings by her husband, including suffocation.
She was the mother of a five-year-old child. The body was released to her family on Friday and her funeral took place the same day.
Her husband was arrested after the family filed a complaint and the case is still pending. We are happy to receive any leads!