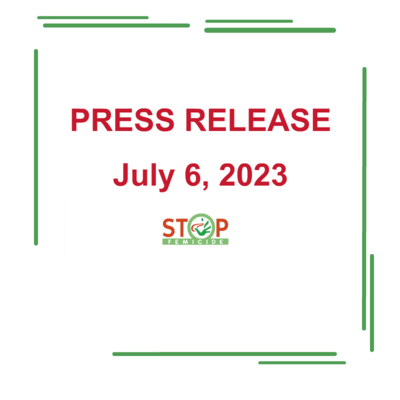 Iran Based Media Under Reports Femicides
A recent report from Islamic Republic-affiliated Shargh newspaper estimates that 165 acts of Femicide have occurred in Iran in two years. This data appears to be a miscalculation or intentional attempt to undermine the horrific scale of femicide in Iran. This data conflicts with scrupulous reporting of StopFemicideIran.org which had been recording publicly available data and reports of femicide since 2020. StopFemicideIran released its first preliminary annual report in March where it documented 191 specific acts in 2022 alone.
The Islamic Republic of Iran and by extension, its affiliated Shargh news agency are dismissing the definition of femicide and its toll on the lives of women by not counting the women and girls who were targeted because of their gender. The Iranian regime perpetuates this system of oppression against women and girls by failing to bring perpetrators of femicide to justice in a discriminatory legal system that regards women as half human and worth less compared to men.
As a perpetrator of acts of femicide on women such as Mahsa Amini and Sarina Esmailzadeh, the Islamic Republic can not be considered as a reliable source for the status of women in Iran nor the prevalence of femicide on its soil.
####
Founded in 2020, StopFemicideIran is an initiative of the Alliance for Rights of All Minorities (ARAM) which fights for equal rights for Iran's women and minorities. The 2022 Report can be found at www.StopFemicideIran.org where a complete database and map of femicide is available.