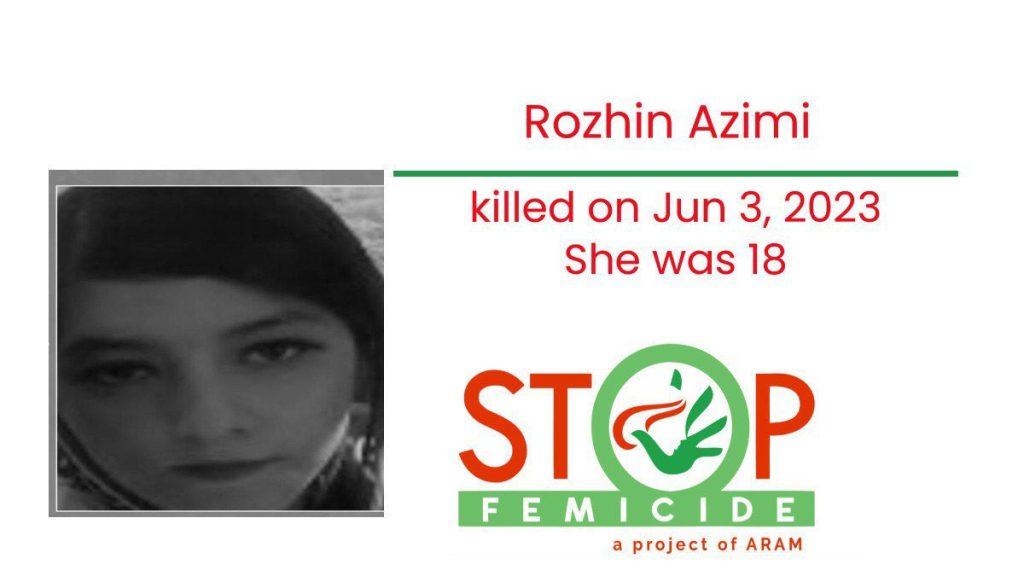 Teenage Girl Brutally Murdered by Her Brother in Divandareh
Rozhin Azimi
age: 18
beaten to death: June 3, 2023
Residence: Divandara, Razavi-Khorasan
Origin: Iran
Children: none
Perpetrator: her brother
Excuse: 'honor'
On Saturday, June 3, 18-year-old Rozhin Azimi was brutally murdered in Divandareh, a village located in northeastern Iran. Her brother had struck her repeatedly on the head with a hammer, allegedly due to her relationship with a boy.
The authorities promptly arrested Rozhin Azimi's parents and brother. After a day of questioning, the mother was released, while the father and brother remain in custody.
In Iran, brothers who murder their sister for 'honor' are hardly punished because of Article 301 of the Penal Code. If he is found guilty by judges, he will be sentenced to between three and ten years imprisonment.
This femicide follows a similar murder in which a 68-year-old father fatally stabbed his daughter in Ilam.