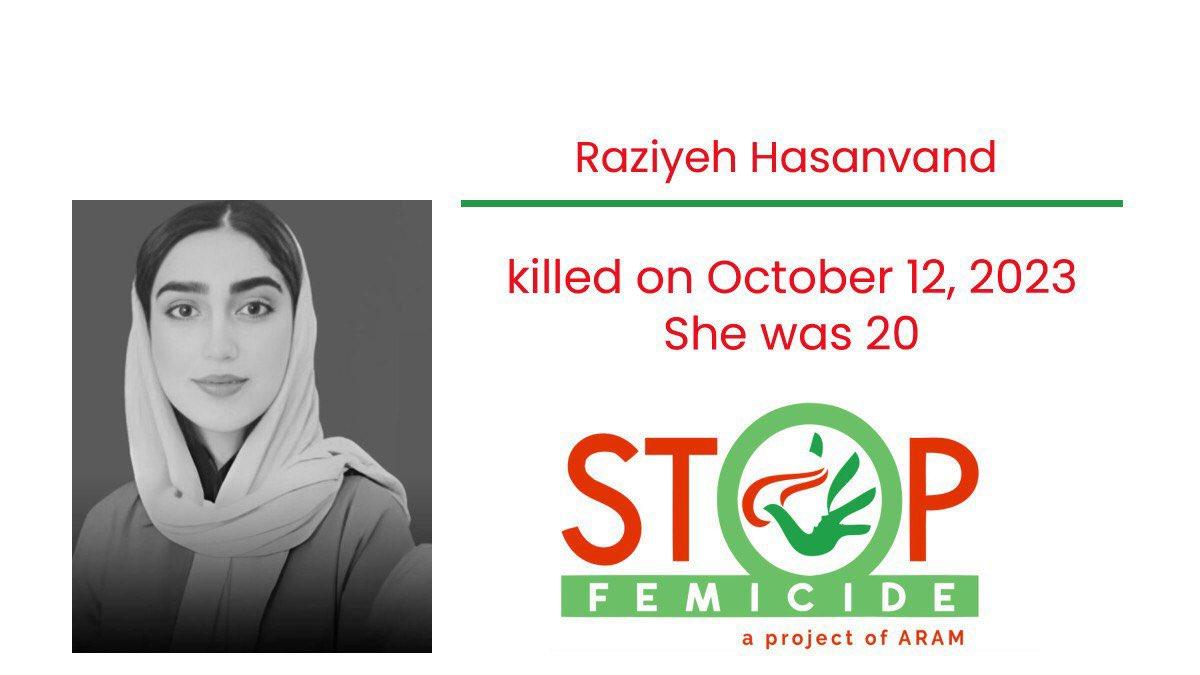 Young Woman in Alashtar Murdered by Brother in Honor-Related Crime
Raziyeh Hasanvand
Age: 20
Shot to Death: October 12, 2023
Residence: Alashtar County, Lorestan
Origin: Iran
Children: 1
Perpetrator: Brother Bahman
Excuse: 'Honor'
A young woman named Raziyeh Hasanvand from Alashtar County, Lorestan, who was forced into a child marriage, was killed by her brother Bahman in an honor-related crime.
According to Hengaw, 20-year-old Raziyeh was attacked in her parents' home in Alashtar, Lorestan province, by Bahman and shot. She fell into a coma and died on Friday, October 12, 2023. Despite her family's opposition, she divorced her cousin after several years of marriage. Bahman later wanted her to marry someone of his choice.
This incident sheds light on the ongoing problem of femicide and honor-related violence in Iran. Honor killings in Iran are punished lightly by judges; for example, the father of Romina Ashrafi, who had killed his daughter in her sleep because of "honor," received a two-year sentence. Article 301 of the Iranian Penal Code states that the punishment for honor-related violence can be reduced.