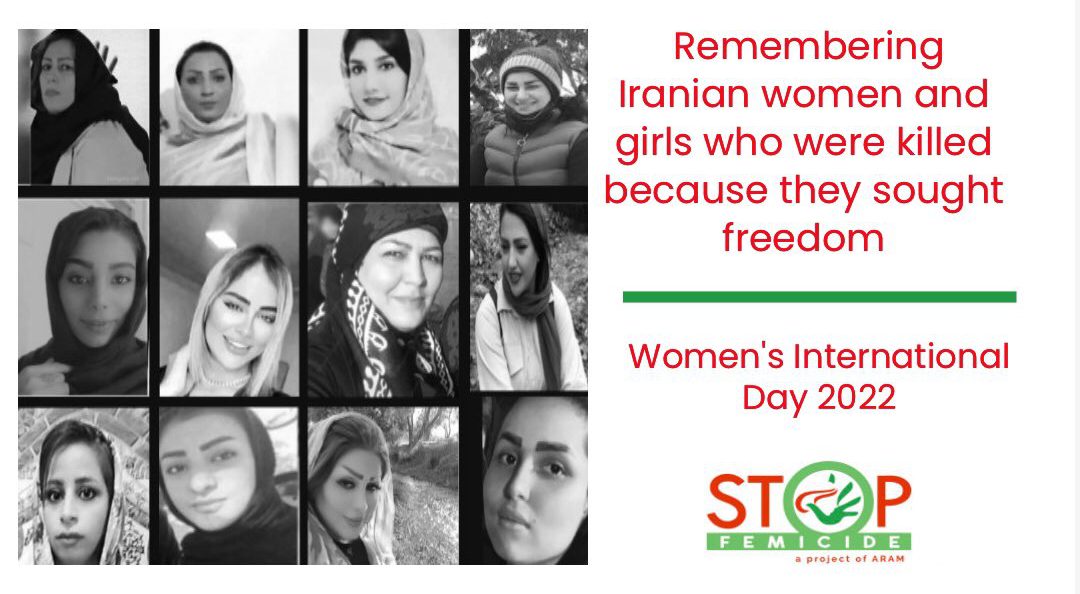 #StopFemicideIran
We collected stories of women who were murdered in Iran.
Many other murdered women remain anonymous with their stories untold.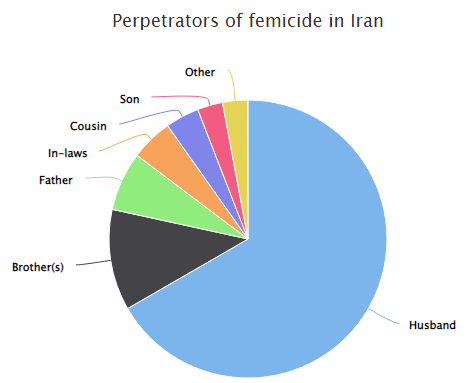 The list of femicides in Iran has been compiled with the utmost care by StopFemicideIran.org, if you know of cases that are not yet included in our overview please report them to us so we can make our overview as complete as possible.
Top 5 provinces
1. Tehran: 20
2. West Azarbaijan: 10
3. Kermanshah: 10
4. Kordestan: 9
5. Khuzestan: 7
How women were murdered
Shot
28
Slaughtered
22
Strangled
19
Burned
8
Assaulted
7
Beaten
3
Stabbed
2
Attacked with Acid
2
Decapitated
2
Poisoned
2
Beaten with hamer/bar
2
Tortured
1
Hanged
1
Not enough information
4
Searchable list of femicides in Iran